Element Make It Count Belgium - Results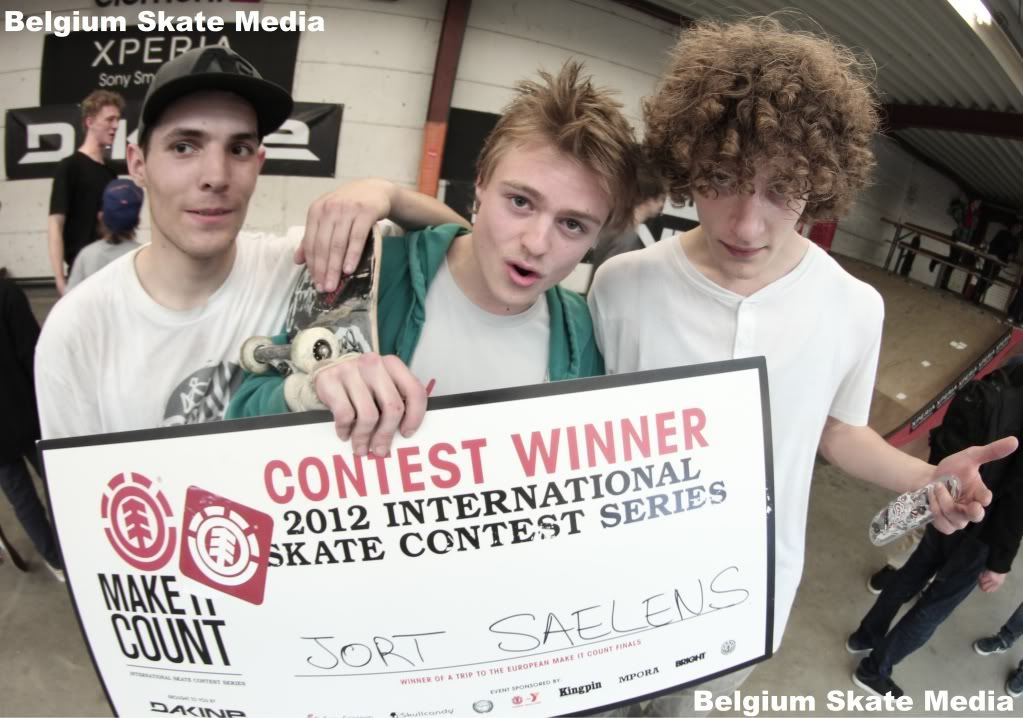 Congratulation to
Jort Salens
, from
Real Deal
Team, the overall Belgium winner. Now he is going on July 6th to the European finals in Berlin, Germany.
Sponsored:
1.
Hans De Keyser
2. Dieter Nys
3. Jeff Jacobs
14 and older:
1.
Trevor Cappon
2. Gianni Perez Hernandez
3. Simon Deprez
13 & younger:
1.
Jeff Vander Veken
2. Karel Dereymaeker
3. Brecht Verschueren
*Video Coming Soon.
Congratulations to all the participants, sponsors and all the organizers, was a nice and well organized event.
Keep in contact to follow and support Jort Salens in the European Finals, who will represent Belgium in Berlin,Germany on July 6th.
And just to remind all of you why all this is important, the overall contest winner receives an all expenses paid trip to join fellow winners from around the globe at Element
YMCA
camp for the chance to compete for Element sponsorship, followed by a day at
The Berrics
with the
Element
team, August 2012. Good luck Jort.
Posted by

Anonymous
- 4/15/2012