The Dark Side Of Barcelona - By Tagsters Mag
We're all familiar with the perfect climate, spots on every corner and picturesque beauty of Barcelona. But as you might have noticed the political situation in Spain is very complicated right now. The past few months Barcelona has been exposed to strikes, protests and sometimes riots. The police acts in a extra high state of alert and civilians are fed up with the anarchy on the streets. In between all this madness skateboarders still roam the streets day and night. It's almost like they are living in their own alternate reality. They don't seem to care about police, fines, angry mobs, pickpockets and such. They keep it cool, while the heat is on. In this video you can have a peek into their world which is far from reality. A peek into the dark side of Barcelona with some of the best skateboarders from Italy, France,
Belgium
and Spain. If you dare...
Riders: Giovanni Grazzani, Mauro Caruso, Oscar Candon,
Phil Zwijsen
, Sylvain Tognelli, Stephane Zanette, Jacopo Tarditio, Davide Frassine, Nicola Ambrogioni, Marco Boetti, Francesco Salini.
Text By Alex Post, Concept & Film By Giovanni Grazzani.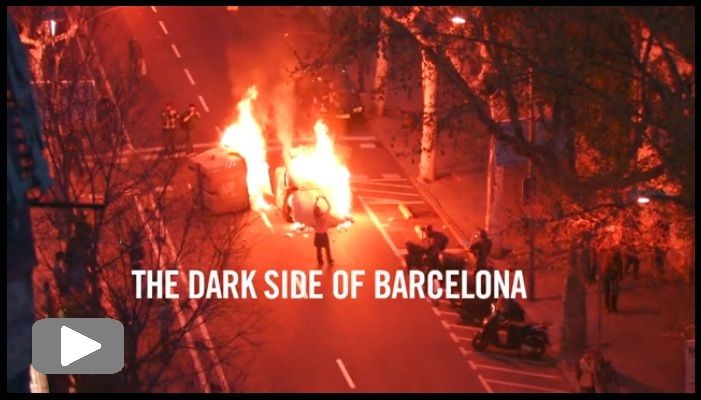 By
Tagsters Mag
.
Posted by

Belgium Skate Media
- 2/18/2013