Almost Skateboards 10 Year Party - At The Berrics
The Almost family celebrated their 10-year anniversary at The Berrics in style. There was the announcement that Youness is officially Pro, a DJ, a specially-made "Almost" obstacle (mad portable, yo), pizza, and lots of inventive skating. But it was the dozens of original Almost boards on display, with graphic series spanning the history of the team, that really drove the point home: Their mix of creativity and bold images are the perfect representation of a brand that consistently follows it own path.
Click the image to watch the video.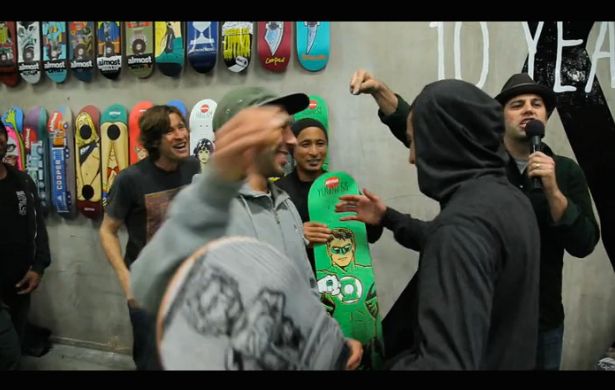 By
The Berrics
.
Posted by

Belgium Skate Media
- 3/08/2014